Telescoping Boom Cranes

Click on a series below for more details...
Series
Applications
Lifting Capacities (lbs)
Click on a series above for more info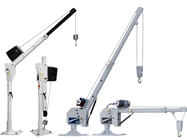 What is a Telescoping boom Crane?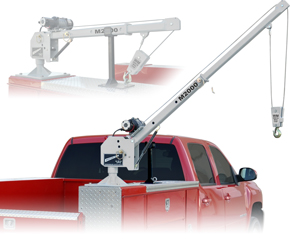 Be sure to check out our new M2000, which features a gas-spring lift-assisted boom!
A Western Mule Telescoping Boom Crane is an overbuilt, yet very compact, lifting device that can tackle heavy loads without taking up a lot of valuable cargo space. Adjustable boom elevation and reach means you can set the lifting point right where you need it.
Horizontal Boom Storage
Pedestal height customizable to fit application
(Low profile option - ideal for service body toolbox mounting)
Vertical Boom Storage
12V-DC, 120V-AC & Manual Hand Crank powered options
Small footprint = less bed space required
Models P7-VAN & P10-VAN specifically for Cargo Van applications